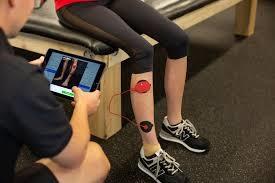 Waunakee, USA – August 1, 2022 —
The announcement comes with Hellenbrand Rabideaux Chiropractic aiming to make significant improvements in the level of chiropractic care available to Waunakee patients. Using a wellness-based approach, the practice offers a range of therapies and remedial exercises with the aim of helping patients recover from injuries or instances of chronic pain.
For more information see https://www.hrcwaunakee.com
As a result of its updates, Hellenbrand Rabideaux Chiropractic now offers a wider range of care plans to its Waunakee community. The move allows the practice, led by local chiropractors Dr. Nick Hellenbrand and Dr. Sara Rabideaux, to offer patients of all ages exercises and health programs based on their needs.
The Waunakee practice explains that chiropractic care is designed to stimulate the body's natural healing prowess by ensuring the nervous system is functioning properly. According to representatives, such care can achieve this by correcting structural misalignments through a range of adjustment techniques.
Hellenbrand Rabideaux Chiropractic now offers a specialized selection of these techniques, using state-of-the-art equipment and manual therapy to achieve the desired effects. Its staff offers adjustments spanning the Gonstead, Diversified, and Thompson methods as well as those that implement drop tables and portable instruments — depending on patient needs.
With another list of services including dry needling, neurospinal health screenings, and nutritional counseling, Hellenbrand Rabideaux Chiropractic aims to implement ongoing treatment plans that facilitate a full recovery. The firm advises that its options are suitable for treating sports injuries as well as relieving pain in the back, shoulders or extremities.
"I go to Dr. Sara when my back and neck are bad," said one patient. "The results always seem to surprise me. She is extremely professional and does a fantastic job explaining the process so I know what to expect. After the adjustment I still feel much better – I highly recommend Hellenbrand Rabideaux Chiropractic.
Hellenbrand Rabideaux Chiropractic continues to operate at its Waunakee facility, frequently treating patients from the surrounding Madison area. The firm offers online and telephone contact options.
Interested parties in and around Waunakee can find more details about Hellenbrand Rabideaux Chiropractic at https://www.hrcwaunakee.com
Contact information:
Name: Sara Rabideaux
Email: Send Email
Organization: Hellenbrand Rabideaux Chiropractic
Address: 507 W Main St Suite C, Waunakee, WI 53597, USA
Phone: +1-608-849-5550
Website: https://hrcwaunakee.com/
Build ID: 89079346
If you detect any problems, problems or errors in the content of this press release, please contact [email protected] to let us know. We will respond and rectify the situation within the next 8 hours.
COMTEX_411333178/2773/2022-08-01T02:21:43