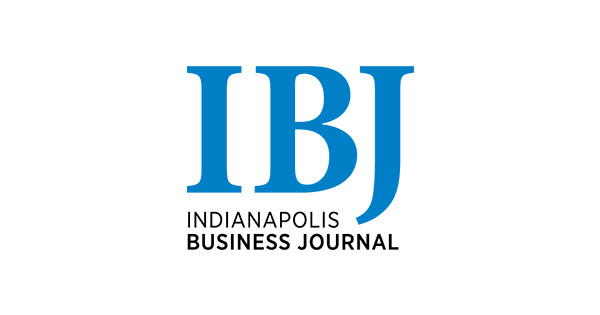 Two local business leaders say they did not allow their names to be used on a letter asking Gov. Eric Holcomb to work to protect the reproductive rights of Indiana women as lawmakers prepare to consider restrictions on abortion at the request of the governor.
The letter, which had been circulating among some tech CEOs, was originally published Thursday by The Indianapolis Star with a list of more than 60 signatories. However, some of those business leaders told IBJ that they did not sign the document.
Bill Oesterle, who was on the list of signatories, told IBJ that he had not seen the letter before it was published by The Star and had not agreed to put his name on it.
"I never, ever allowed it," said Oesterle, a prominent Republican and co-founder of Angie's List and MakeMyMove. "It is the height of irresponsibility that I have been attached to this."
Ting Gootee, president and CEO of Indianapolis-based TechPoint, was also added to the letter without being given the opportunity to review its content, the group's spokeswoman said.
"It is unfortunate that the letter was released prematurely and before Ting could provide a response as to whether she supports its content," Cheryl Reed, media relations manager for Techpoint, said in an email to IBJ. "Certainly, TechPoint sees negative implications for the state's ability to attract and retain talent if further restrictions are placed on reproductive rights. We also believe that issues of health care equity would come into play. That said, we will not have made an official statement yet.
IndyStar has since removed the letter from its website and posted a correction above the story that says the original report "misstated seven people as signatories to the letter calling for reproductive rights." IBJ was unable to independently determine precisely how many business leaders signed the letter.
"Once we realized the error, we fixed it – and the fix is ​​at the top of the story," IndyStar editor Bro Krift told IBJ.
John Gilman, founder of Clear Software, who signed the letter and also helped distribute it to business leaders, said a draft of the letter was shared with IndyStar before all signatories had heard the opportunity to examine it.
"A project was shared with them that was premature," Gilman said. "Obviously these people didn't approve the document. They did not have the opportunity to do so, and for that, we are sorry for any frustration that may have been caused to them.
Holcomb, a Republican, called on the GOP-dominated legislature to further restrict abortions in Indiana following the U.S. Supreme Court's decision overturning Roe v. Wade. Holcomb has called for legislative action in a special session due to begin in earnest on July 25.
The draft letter signed by some business leaders urges the governor "not to go down that road."
The draft says new restrictions on abortion would discourage businesses committed to building an inclusive workforce from locating in Indiana and make it difficult to retain and attract workers.
"Women business owners, executives and aspiring leaders have already begun making plans to leave the state," the project says. "In an age of remote work, talented people have many options for where they choose to live. Indiana cannot afford discriminatory public policy that could deter these people from choosing our state.