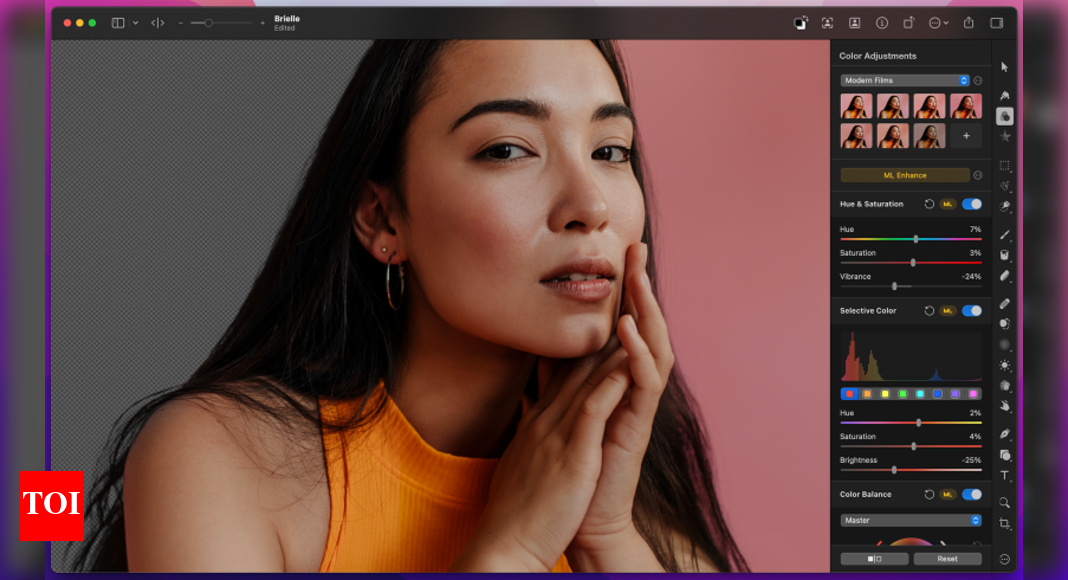 Pixelmator is one of the most used apps for editing photos on Apple devices. the application was originally launched for macOS and later it was also made available for iPads. Now the app has also launched for iPhones.
Apple users have been asking for the smartphone version of the app for years, and listening to users, the app developer has finally released the app for iOS devices today.
For those who don't know, Pixelmator has always been an app for the Apple ecosystem. It was initially only available for Macs and later in 2019 it arrived on iPads. The application is not available on any other operating system.
the Pixelmator app is available for all iPhones running iOS 14.0 or higher.
When it comes to features, the mobile version of the app includes extensive editing tools, even more than Apple's native photo editor. The app allows users to adjust exposure, highlights, shadows, white balance, etc. It also includes selective colors, presets, dial color balance, grain adjustment, and more.
The feature that will grab the attention of most of the users is the batch editing which allows users to edit multiple photos from a single shot and apply the same color correction, exposure and other necessary adjustments at the same time.
The app also supports popular RAW formats and supports ICloud sync also.
The app is now available on the App Store for $ 4.99 after a 50% discount.