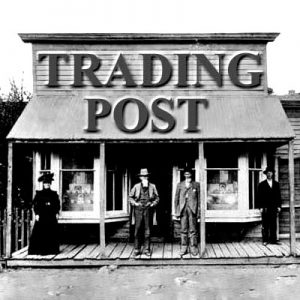 Pennsylvania House full grain leather sofa, tan, nailhead, no rips, good used condition. $200. Text 903 366 9400.
Jeans for girls and women in various sizes from 5/6 to 20, in excellent condition, all clean and ready to go, asking $2.00 a pair. call 903.440.5523
Hamilton Beach 49976 FlexBrew 2-Way 12-Cup Combo Coffee Maker – Black – Brew a single serving or up to 12 cups at a time for added flexibility Choose your brew strength from regular to bold Programmable digital clock is convenient Reservoirs easy to fill with water the window makes it easy. The glass carafe is durable. The reusable filter is environmentally friendly. Auto shut-off is convenient. request $10 call or text 903-440-5523
You want to buy a hay ring or exchange 2 horse panels with doors. 150 each 903 335 8264. Landline
For sale Antique grille room heaters, 3 different sizes, extra grille box, bathroom wall medicine cabinet, small bathroom radiator. LPG, camp table stove, all for $100. OBO Or will sell separately Call 903-885-3420
China Hutch, oak, glass front, 2 rooms, 6 doors. ancient. 903 878 2964. 903 850 0863 $75. Needs a new home ASAP.
a pair of We the People white and black leather Christian Siriano tennis shoes worn once asking $22 call or txt 903.440.5523 for pic
LED flashlight with taser brand new, make great gifts, especially for ladies asking $30, call 903-440-5523 ​​for pic.
New Still In Box Arm Chair Caddy, Wireless Alarm, 5 Tissue Boxes, 2 Tie Downs Like New, Skechers, Size 8-9 George Forman Grill, Bread Slicer, Coffee Carafe Assorted Sizes Call 903-885-3420. Leave a message if no response please, thank you
Smith Corona MPN: KA11 Model: Wordsmith 100 KA11 Electric Typewriter, auto word correction, ribbon barely used, typewriter is in excellent working condition, request $40 call 903.440.5523 for photo or question
For sale: The Electronic Communicator 2 electric typewriter. I'm asking $50.00 for it… Also for sale is a Tenn-Aire three-burner stainless steel hooded gas grill. It has a side burner, a side shelf and a "brake system". "There is no rust." For $125.00… And a 100% wool "Don Barissi" tuxedo for men with a white winged shirt and a "Brocade" jacket. Asking $75.00 for it… Also for sale is a pair of "never worn" Perry Eccis black tuxedo shoes. They are size 10. Asking $20.00 for the pair. …If you are interested in any of these items, or for more information, please call 903-335-8249…
Large round hay bales, Bermuda grass and Johnson. $35.00. PHONE # 9034852984. Arbala Community.
Yellow squash $1 each; red and green peppers 2/$1; zucchini $1 to $2 each; jalapeños/hot peppers $1 per 1/2 lb; frozen blueberries $5/lb. All from our family farm east of Sulfur Springs. No herbicides or pesticides used. Please call 903-945-2986 for details.
Have 2 cattle panels with doors in very good condition. 175.00 each. Or exchange for a good hay ring. 903 335 8264 also a horse feed bucket. & 200 gallon water tank.
Antique washer wringer, antique clawfoot tub, antique Singer sewing machine, for sale, call 903-885-3420 leave a message
Brinkmann MATCHLESS Start Two Mantle Propane Lantern 844-0150-0 Camping, call 903.440.5523, for photo or question ask $25 still in box
Brown, motorized, adjustable hospital bed, single size, with remote control, side rails with side rail pads and mattress can also be included, adjustable side table and 3 sets of brand new sheets, still in boxes. 200 bucks……Also a heavy duty hospital trapeze. $200.
Looking for a little puppy that wants to grow big will stay small my name Mae Whitson 903-951-4017
For sale: 3 super pyrenees puppies, 2 males 1 female. 12 weeks had 1st shots and dewormed. 972 841 9642
small microwave $20.00. metal bunk beds with stairs and mattress $100.00 2 metal bed frames, 1 king and 1 full size and 100.00 for the pair wood coffee table and side table $50.00 text for more information and photos all prices are negotiable 903-951-2135
Native American Indian Statue Collection, Various Sizes and Styles, Popular Mid 60's-70's Decor, $20-$65, Home/Garden Decor: Chickens and Roosters, Wide Variety in Collection, Price Varies or Pools for One reduction; 903-945-2653 (call) or 920-426-0020 (call or text for photos/questions) Help us downsize!
Wanted: portable welder, current or not, cash. 9O3-348-4498
Wanted: car batteries, tractor batteries, scooter batteries, all old lead acid batteries. Will come and pick them up. 903-348-4498.
---