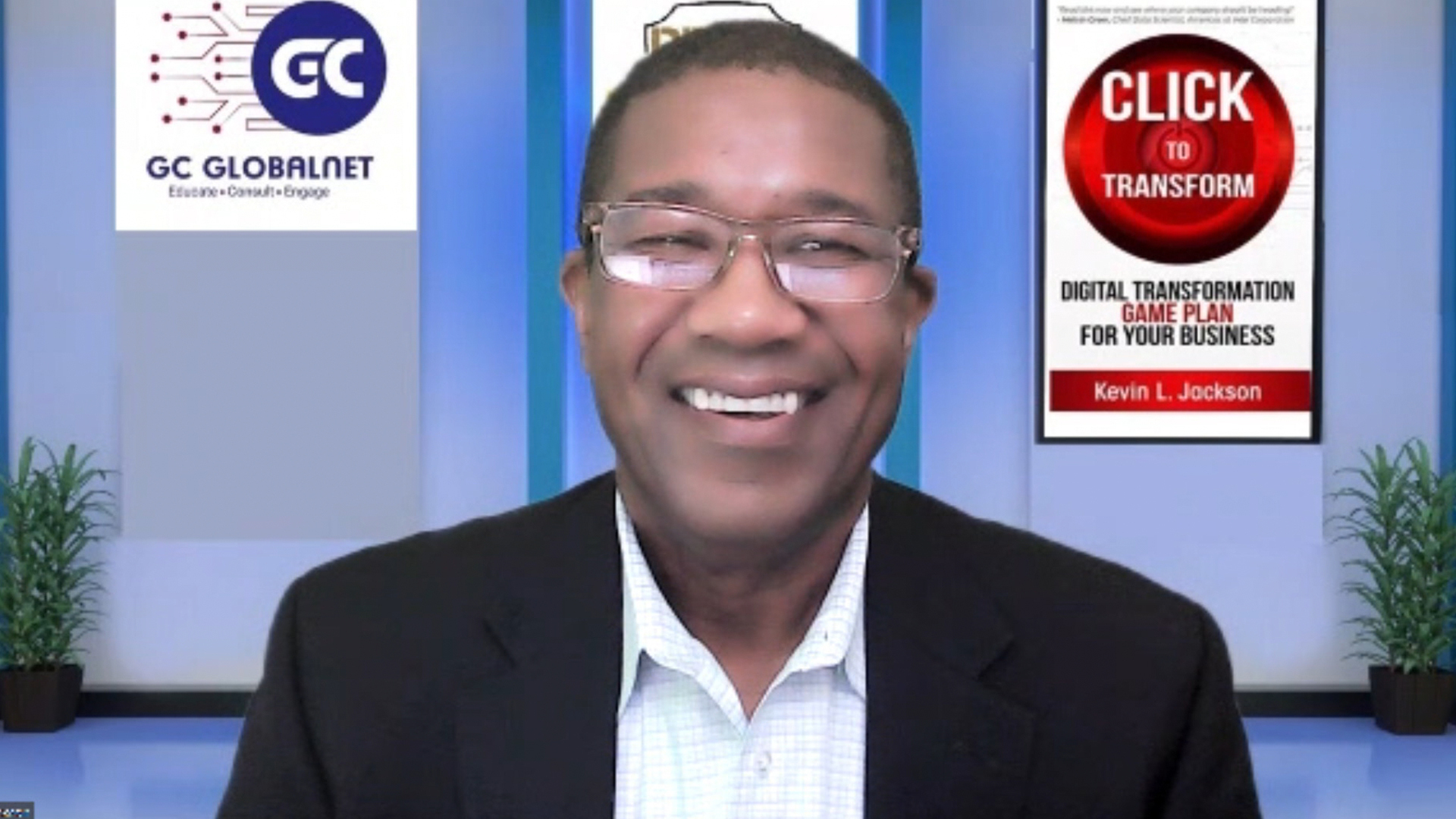 Citrix Systems Inc. used the first in its series of three Launchpad events on September 28 to unveil a new intent-based cloud solution that automates application delivery and security in real time.
The Citrix Application Delivery and Security Service is designed to remove complexity throughout the application delivery process. For an experienced IT manager, this was further validation of the need to build a key infrastructure around applications and security.
"What struck me about Launchpad is that Citrix has focused on the key issues in this virtual world," said Kevin L. Jackson (photo), CEO of GC GlobalNet. "It provides applications that know the state of the internet so you can select the right sources of information and data. It makes security holistic so it's not that bolt-on thing anymore. We are in the virtual world to stay.
Jackson spoke with Jean Furrier, host of SiliconANGLE Media's live video studio theCUBE. They discussed the value of an intent-driven solution for enterprise IT and the need for platforms that meet the demands of a hybrid world. (* Disclosure below.)
Automated translation and proofreading
Citrix's new intent-based cloud solution automatically translates business and technical intentions and automatically corrects application delivery issues through a self-healing and continuous optimization process.
"This aspect of application delivery and security is completely different from before," Jackson said. "That's why this intention-driven solution from Citrix is ​​so revolutionary. By being able to know the real needs and requirements of the business and then translate them into real policies that can be enforced, you can immediately project the needs and requirements of the organization anywhere in the world.
Citrix's strategy of building its latest offering on cloud services is designed to meet IT expectations in what has become a hybrid, multi-cloud world.
"I don't like to talk about the cloud; it makes it look like there's only one cloud and it's the same no matter what, "Jackson said. "It couldn't be further from the truth. A typical organization will consume the services of three to five cloud service providers. Hybrid and multicloud, it's the cloud.
Watch the full video interview below and be sure to check out more CUBE conversations from SiliconANGLE and theCUBE. (* Disclosure: Citrix Systems Inc. sponsored this segment of theCUBE. Neither Citrix nor any other sponsor has editorial control over the content of theCUBE or SiliconANGLE.)
Photo: SiliconANGLE
---
Show your support for our mission by joining our community of Cube Club and Cube Event experts. Join the community which includes Amazon Web Services and Amazon.com CEO Andy Jassy, ​​Dell Technologies Founder and CEO Michael Dell, Intel CEO Pat Gelsinger and many other luminaries and experts.