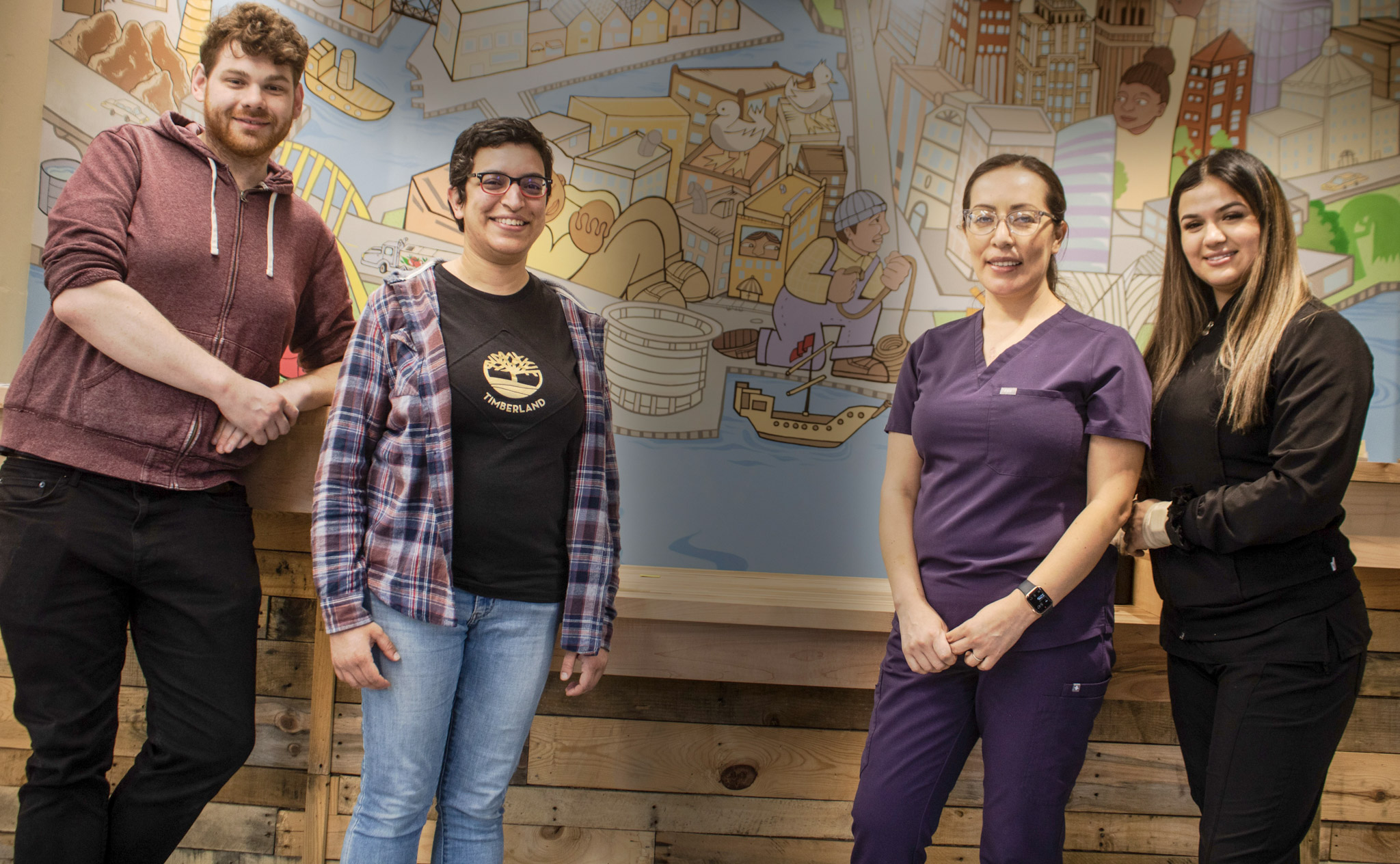 The Yomi® robotic system is the first robot-assisted dental implant surgery machine. In addition to providing a detailed plan of your teeth and jawbones, Yomi® also works to guide Dr. Khader as she places the implant with precision and allows for immediate and precise adjustments during your implant placement surgery. .
Khader taught dental students at Tufts and later at the University of Kentucky College of Dentistry. She has worked at Children's Hospital of Wisconsin, Froedtert Hospital of Wisconsin and continues to see patients at Clement J. Zablocki VA Medical Center several days a week.
She is certified by the American Board of Oral and Maxillofacial Surgery and has been a board graduate since 2013.
Currently, she serves as the Board Director of the Wisconsin Dental Association Foundation and is the Past President of the Wisconsin Society of Oral and Maxillofacial Surgeons.
It seems like everything has prepared her for her biggest project yet: her own clinic.
The Community Oral and Maxillofacial Surgery Clinic located in Milwaukee's Historic Third Ward is modern, high-tech, and equipped with specialized robotic equipment to assist with surgeries. Services range from dental extractions to more advanced surgeries such as the correction of jaw abnormalities.
The clinic is the only office in Wisconsin to offer Yomi® robot-assisted dental implant surgery. The staff includes an experienced nurse and all team members are well trained to handle emergencies.
The things that make Khader different go beyond his exceptional surgical skills and medical knowledge. Her practice is an extension of the life she hopes to live as a contemporary Muslim woman, mother and wife.
One of the best things about Islam is Zakat, says Khader. "If people really respect this, there will be no poverty anywhere."
This doctor is committed to working with patients that other surgeons turn away due to low insurance coverage or other financial issues.
The clinic's mission includes a commitment to serving patients with compassion and fairness. Khader also wants to innovate with more advanced technologies to further improve patient outcomes. Finally, in three to five years, she hopes to convert her business into an employee-owned clinic.
Khader strongly believes in empowering people. By helping her team become financially secure and empowering them to contribute to the governance of the clinic, the clinic will operate at the highest level and provide exceptional care.