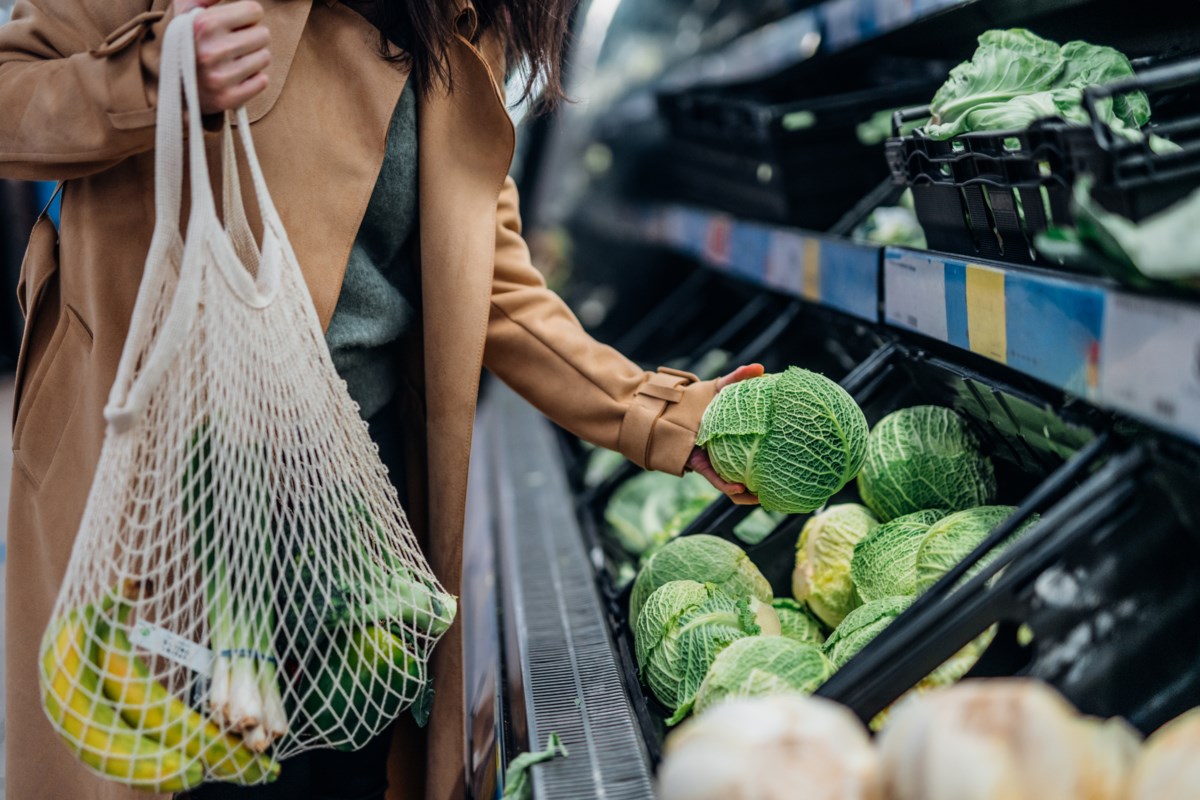 A new government policy is forcing Canadians to rethink their single-use plastic consumption. Luckily, there's an app that can not only teach Canadians how to end their wasteful habits, but also reward them in the process.
July without plastic is transforming. The campaign that once encouraged elementary school students to pack, not buy, their lunches, is now a chance for Canadians to try out a lifestyle that may soon be legally mandatory.
According to CleanBC, single-use plastics are among the 12 most collected items during beach cleanups in British Columbia.
To combat plastic pollution, the federal government recently announced its plan to ban certain single-use items and many British Columbians already live in municipalities where these bans are in place.
Amidst this change, Jessica Correa, CEO of Random Acts of Green (RAOG), has an accessible solution to offer Canadians.
The RAOG app was founded in 2019 to encourage and inspire people to make "green" choices in their daily lives.
From composting to installing heat pumps, the app offers a mix of big and small actions that community members can check off. After completing an act, they earn "green points" to redeem for discounts at RAOG's partner businesses, such as Boston Pizza or Green Beaver.
Last year, actions recorded on the app contributed to a total reduction of nearly 16 million kilograms of CO2 emissions, according to GOEN Impact Report 2021. That's the same amount of emissions produced by crossing Canada about 8,000 times.
While many environmentally conscious app users may have already taken these actions before signing up, Correa said RAOG has also been able to "preach beyond the choir" through workshops, social media and word of mouth.
Many app users said they were disengaged from the idea of ​​sustainability before signing up, according to Correa.
"We have a really good mix of people trying to find a place that can actually help educate them… without shaming them or making them feel guilty," she said.
"[We're] create this user-friendly approach to kick-start them on their sustainability journey, then help them build as they go.
A year of research, involving focus groups, behavior change tools and consultants, led Correa and his team to select 45 actions, from a list of 150, to exist on the app.
"We wanted people to have fruit at their fingertips, as well as bigger engagement pieces, like installing solar panels or buying an electric vehicle," she said.
Refusing single-use plastics, using a reusable shopping bag, or carrying a reusable water bottle, for example, all buy users 25 green points. While recycling can earn a user 600 points.
The amount of greenhouse gases saved by each individual actor is also shown on the app. Having a "reusable water bottle buddy" saves 22 grams of GHGs and recycling saves 3,150 grams.
In 2021, carrying a reusable water bottle was the most successful action with a total of 540 entries, according to RAOG's impact report. Recycling and composting come second and third respectively, while refusing single-use plastics comes in tenth.
In July, Correa said she hoped the app would motivate people to refuse single-use plastics, log their actions, and redeem those points for genuine eco-friendly products and services.
"Our app is just another motivator, a way to engage people and get them to help solve the plastic pollution problem we are currently facing," she said.
As new single-use plastic policies continue to be proposed and implemented, Correa said his enforcement is here to help people learn to adapt.
"There's a very small percentage of people who are really climate deniers who don't really want to take action," Corrie said.
"Most people just need a place to start and we hope to be that place."
Correction: An earlier version of this story incorrectly stated that actions recorded on the app represented a reduction of 10 million kilograms of CO2 emissions. The actual number is 16 million.