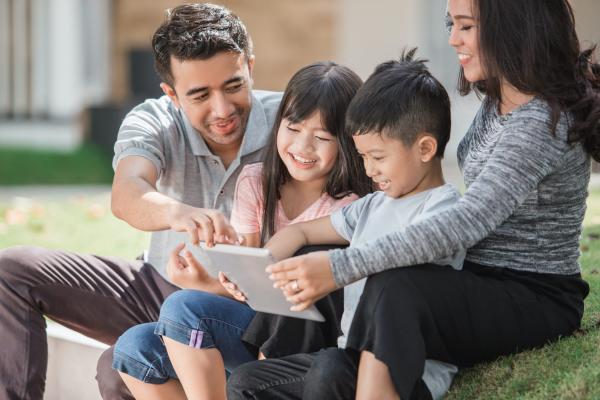 Cambridge, USA – July 5, 2022 —
The company's recently launched Family Learning Software Platform enables prison systems to tailor their literacy and education programs to the real needs of juvenile and adult inmates.
More information can be found at https://www.familylearningcompany.com
The Family Learning Company, which was founded by Jon Bower and Peter Dublin, Ed.D., now provides the tools needed to increase prison literacy rates and reduce recidivism. With more than half of adult inmates in US prisons unable to read above a fourth-grade level, this platform can help correctional facilities focus on developing basic literacy skills. reading before moving on to HSE level material.
Whether or not they are ready to find work, more than 95% of the million and a half people held in American prisons will be released at some point. However, the majority of offenders have a low level of education – between 35 and 40% of state prison inmates do not have a high school diploma. This has a direct impact on offenders' ability to find meaningful employment. One study showed that participation in prison education, including academic and vocational programs, was associated with a more than 40% reduction in recidivism.
The Family Learning Company's software platform offers thousands of learning activities to share and master. The open, collaborative model works for inmates as well as families, allowing inmates to collaborate in discussion and assignment groups.
Additional details are available at https://www.familylearningcompany.com/prison-education
Additionally, it allows prison authorities and group supervisors to see a report summarizing student progress. These organizational reviews track both usage and proficiency.
Software developed by The Family Learning Company can be used anytime, anywhere, and provides instructional videos and thousands of learning activities to share and master.
John Bower and Peter Dublin, both specialists in language learning and program development, have worked together on and off since 2005. Mr. Bower, the CEO, was previously CEO of Lexia Learning Systems and holds a MBA from Stanford. Dr. Dublin has been developing educational software for over thirty-five years and is the author of over twenty textbooks and hundreds of software titles, including fifteen apps on the Apple App Store.
"Literacy is directly linked to a person's freedom – to find a job, learn new ideas and secure a place in society," a company spokesperson said. "What we have developed can allow inmates to communicate better and have more control over their lives."
Interested parties can see more at https://www.youtube.com/channel/UCbwLvj99KluPtUpF_Jcb1cQ
Contact information:
Name: Peter Dublin
Email: Send email
Organization: The Family Learning Company
Address: 24 Chilton Street, Cambridge, MA 02138, USA
Website: https://www.familylearningcompany.com
Build ID: 89073857
If you detect any problems, problems or errors in the content of this press release, please contact [email protected] to let us know. We will respond and rectify the situation within the next 8 hours.
COMTEX_409698167/2773/2022-07-05T04:05:45