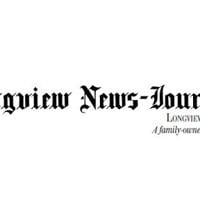 JONESBORO — A plea and arraignment hearing is scheduled for Feb. 25 ahead of a first-degree murder and physical evidence tampering trial for 20-year-old Gabriel Walton of Jonesboro.
Walton is charged with the August 2020 murder of 57-year-old Ronald Volyes.
Walton was 18 at the time of Volyes' death.
The court date could change if a plea agreement is reached between the defendant and the prosecutors before that date.
Chief Public Defender Brian Miles said Friday he is taking the case to defend Walton.
"I hope to resolve it (at the plea and arraignment hearing)," Miles said.
Otherwise, Miles said a trial would take place in May at the Craighead County Courthouse.
He said a mental health evaluation conducted on Walton last year showed no reason the case could not go to trial.
Volyes was found dead and covered in blood by a male family member inside his home in the 3900 block of Kaye Lane, according to a Jonesboro police report.
Details of his injuries were not noted in the report or affidavit, but the department did note that the killing occurred during an argument with a "knife or cutting instrument."
Police did not say when Walton was developed as a suspect or when they interviewed him for a probable cause affidavit, as he was at Craighead County Detention Center awaiting trial for breaking into a local church.
The interview was conducted in January 2020.
"After Miranda's warning was given and Walton signed that he understood, an interview was conducted on Walton and details of the events were given by Walton which were accurate as to what was found. at the crime scene," the affidavit reads.
"After verifying Walton's personal information, a phone number for Walton was developed. This was compared to other evidence we (JPD) had that showed Walton was in contact with our victim," Detective Keri Varner wrote in the affidavit.
This wasn't Walton's first brush with the law.
Walton and another 17-year-old were charged with setting a fire on October 8, 2018, which ultimately led to the death six months later of 64-year-old Marcia Patton at her mother's home on Harrisburg Road.
According to a probable cause affidavit in the case, at the scene of the fire, firefighters recognized one of the suspects as Walton, from a previous arson case at MacArthur Junior High School.
Walton fled when they attempted to locate them. They were able to locate the second suspect who fled and he was found in possession of two firearms which were stolen from a residence in the 2500 block of Rosewood Circle.
The Rosewood Circle residence had also been broken into through a window at the rear of the residence, in the wooded area behind the residence several rifles and a shotgun were found hidden under leaves and branches which it was confirmed that they had been stolen from the residence.
In May 2020, the Arkansas Court of Appeals upheld a local judge's decision to try Walton, then 17 at the time of the crime, as an adult in the burglary and arson.
Walton pleaded guilty on January 21, 2021 and was sentenced to five years in the Arkansas Department of Corrections and a 35-year suspended sentence for arson, two counts of residential burglary and theft of a firearm worth less than $2,500. Walton was credited 353 days for his jail term, according to the sentencing order.
A charge of theft of property was dismissed and restitution of $280,180.55 was demanded as part of the negotiated plea.